The Vertigo - Color Changing Illuminati pipe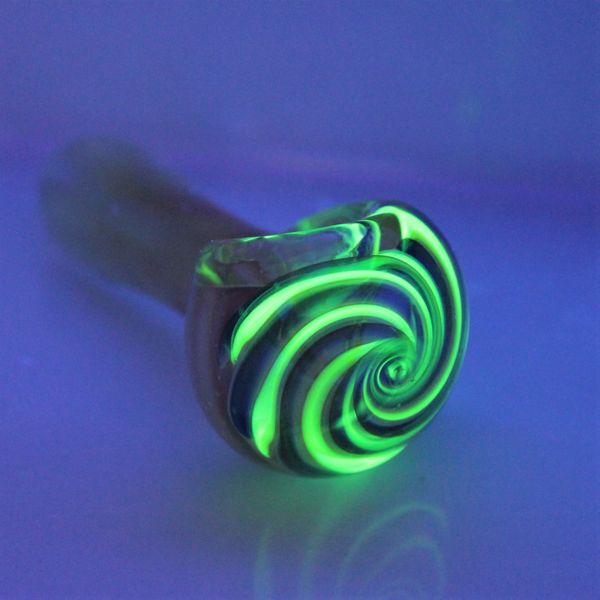 The Vertigo - Color Changing Illuminati pipe
The Vertigo is an inside out thick glass color changing piece made with Illuminati and cobalt blue swirls for that crazy hypnotic design. Whether you like the classic Alfred Hitchcock movie, or just the feeling of the world spinning around you, this pipe is sure to make it memorable. The pipe is infused (fumed) with .9999 pure gold and silver for the ghost glass look. 
Size: Medium (3" - 4").
Note: Illuminati glass only glows under UV light.