Color Changing Illuminati pipe (with or without glow marbles)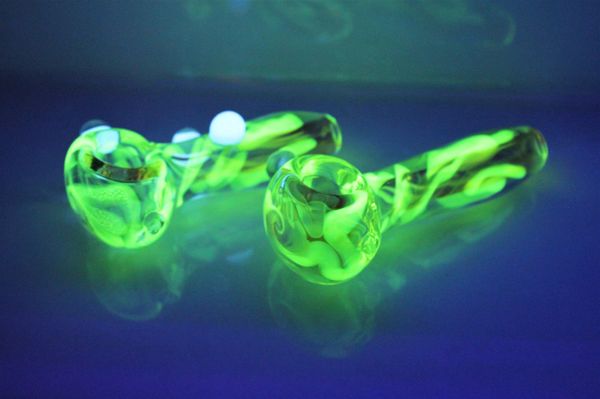 Color Changing Illuminati pipe (with or without glow marbles)
This piece is an inside out thick glass color changing piece made with Illuminati swirls on the inside, and your choice - with or without glow-in-the-dark marbles on the outside. 
With 6 magnifying marbles: 3 magnifying clear marbles plus 3 marbles made with BoroGlow™ glow-in-the dark glass for an incredible experience in the dark.  The pipe is infused (fumed) with .9999 pure gold and silver for the ghost glass look. 
Note: Illuminati glass only glows under UV light. The BoroGlow™ marbles glow in the complete darkness.

Size: Medium (3" - 4").