Cosmic Ray Gun Dabber Pendant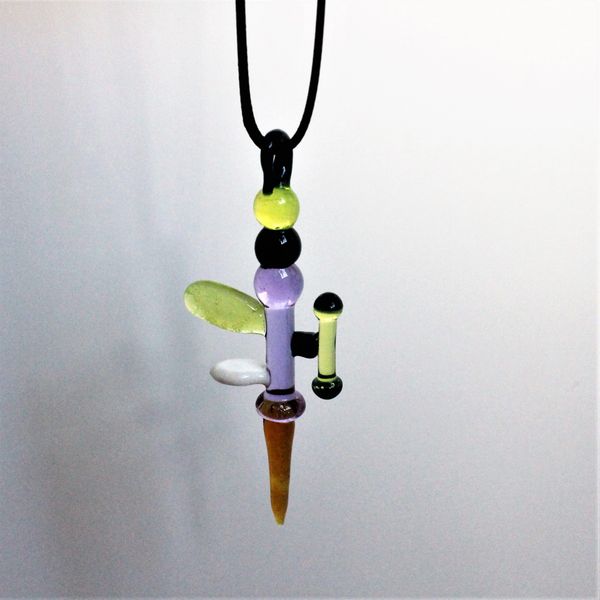 Cosmic Ray Gun Dabber Pendant
The Cosmic Ray Gun Dabber is a unisex pendant, hand-crafted with Illuminati and CFL purple (which changes color under different light sources). Dazzle your friends with this functional piece of art - especially under a UV light!

Size: 4" length (with bale). A perfect combination of fashion and function!
This beauty comes on a satin cord in your choice of 2 lengths and mailed to you in a black velvet pouch.
Note: The Illuminati glass does NOT glow in total darkness - only under UV light.