Mushroom C.A.R.B. Cap™ Pendant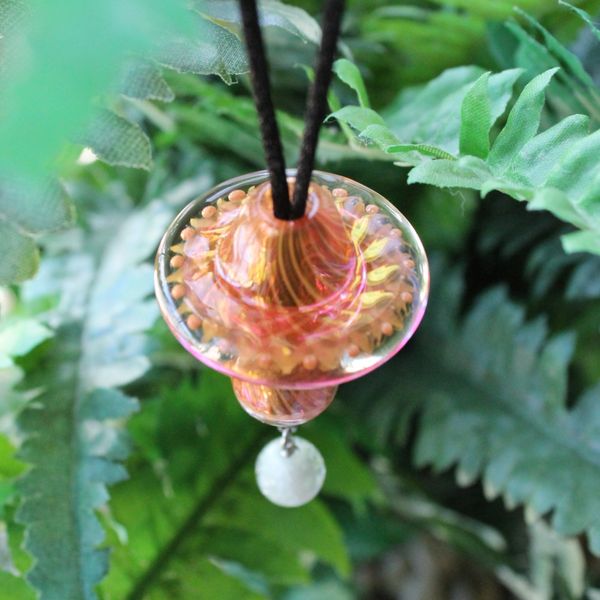 Mushroom C.A.R.B. Cap™ Pendant
Hand-crafted Mushroom C.A.R.B. (Clip and Remove Bead) Cap™ Pendant with a functional focal bead. Choice of Gold Fumed or Silver Fumed.
A small decorative round bead is attached below the focal bead, which can be clipped on/off for quick access to the carb cap. The carb cap bead does NOT glow in the dark. The decorative round bead glows bright green in the dark. The set comes on a 24" satin cord with a lobster-clasp in a silver finish and is mailed to you in a soft black velvet drawstring pouch.
All Glowpipes products are hand-crafted with our own BorowGlow™ glass - the ONLY glass that truly glows in the dark WITHOUT a light source such as a blacklight or UV light!